Modern Foreign Languages
Subject Leader: Miss Ball
Modern Foreign Languages at St Dominic School
At St Dominic, children are taught French in Key Stage 2. Throughout the week, teachers will take the opportunity to speak French (for example at registration) and encourage children to respond in French. Children in Key Stage 1 are introduced to the French language in a similar way with some classroom instructions spoken in French. Children in Key Stage 1 also have the opportunity to attend an extra-curricular Spanish club.
We aim to lay the foundations for further foreign language teaching at Key Stage 3. We want our pupils to be able to understand and communicate ideas, facts and feelings in speech and writing. We aim to achieve this by listening to stories, learning songs and rhymes, playing games and engaging in conversations.
One of the highlights of the school year is our French Day. The whole school comes off timetable so that we can celebrate the French language and culture with a whole range of fun and engaging activities.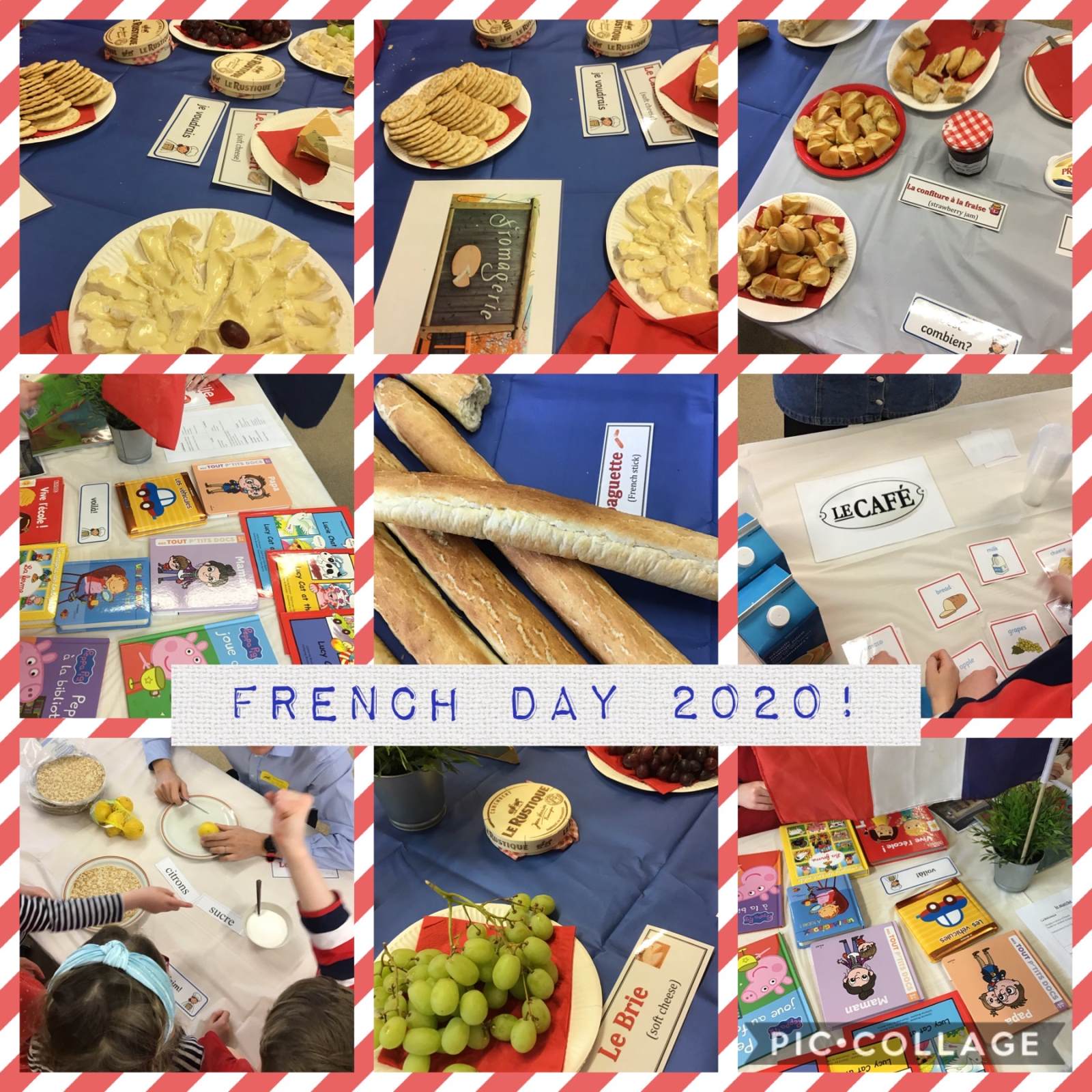 Last term, the whole school celebrated Christmas Traditions Around the World. Children within our school were given the opportunity to share how their family celebrates Christmas by bringing in special objects, wearing traditional clothing and presenting their traditions to their class. It was a wonderful, enriching morning where we all discovered something new about Christmas time for others.
Please visit the Christmas Traditions post on the Year 5 blog
Above all, we want our pupils to enjoy learning a new language and to be aware of the world around us and the people who live here.
In 2022-23 we will be using the Language Angels scheme to shape our French curriculum in KS2.